ok so 4 days between a post, not too bad for me. I am working on it though!! I have actually been pretty busy. I have been scrappin my brains out. Cleaning this house that seems to never stay clean, and feeding the child that never stops eating. I swear James eats so often, not alot, just often. He eats like every 3 hours. I have tried not letting him, but he gets waaaay to cranky. Besides I read that you are suppossed to eat something every 3 hours, so 6 small meals a day right? Seems ok to me!! Ok so I am doing the whole Weight Watchers thing right. I started Jan 4th. I weigh in every wed. This week, not so good as past weeks, but I still lost 3 pounds. WOOHOO! So for a total of 14 pounds since the beginning of Jan. I am telling you working out makes a huge difference. The first week I did nothing and lost 5 pounds (mind you I cut out all junk, sweets and crap for the whole week) The second week I worked out twice and lost 6 pounds. This week I only worked out 2 times again but I ate some not so great stuff, and blew my weekly points allowance in one night :( But I still lost. So if you are trying to change your weight (I don't call it the D word, because I have to trick my brain into thinking that I am not on a D) EXERCISE! it will be the single best thing you can do!!


Ok so scrapping stuff. If you have not clicked my link for Ruth do so. I was sitting this am reading her blog, and I was laughing so hard! She is hilarious, plus OOBER talented!


February's kit at Addicted is going to be totally amazing! It will be featuring: Crate paper, Creative Imaginations Making Memories, Heidi Swapp, Prima, May Arts, Bazzill. Here are a few pics of what will be in it! I really hope you enjoy it. If you like the kit and decide to buy one, or if you decide to join the MB tell them that I sent ya! Here are a few of the embellies included!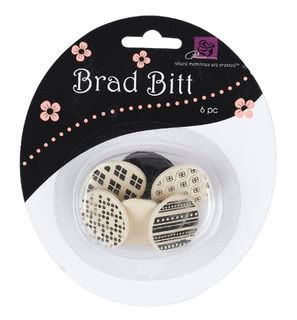 Ok so these are so yummy! This whole kit is delish and I can't wait to share more with you!! So go on over and check out the message board, and the gallery, and everything that is in the store!!